AVAM CANCER & BLOOD SPECIALISTS, LLC
We are a community based medical oncology and hematology practice. Our goal is to provide patient-centric care with compassion within our community. The practice was established by Dr. Arjun Sood, MD in 2019. We work with several partners to provide modern, guideline driven, evidence based, precision oncology and hematology services.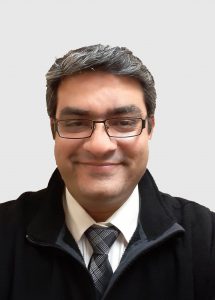 With a career spanning several decades, Dr. Arjun Sood is a highly experienced hematologist and oncologist. He sees patients for a variety of medical concerns including blood disorders, like thrombosis and anemia, as well as cancers like Hodgkin's disease, multiple myeloma, melanoma, and other skin cancers.
Dr. Sood began his career in healthcare by receiving his medical degree from the University College of Medical Sciences and Guru Teg Bahadur Hospital. He was a Gold medalist in medical school. He completed his residency in internal medicine at Lincoln Medical and Mental Health Center, where he was chief resident. Dr. Sood continued his training by completing a fellowship in hematology and oncology at Montefiore Medical Center. He is board-certified in hematology and medical oncology by the American Board of Internal Medicine.
Dr. Sood is an active member of the American Society of Clinical Oncology and the American Society of Hematology. He is also affiliated with Inova Alexandria Hospital in Alexandria, VA, and Inova Loudoun Hospital in Leesburg, VA. Additionally, he is fluent in English, Spanish, Hindi, and Punjabi, which is why patients from a variety of cultural backgrounds enjoy having him as their physician. His vast clinical and research experience enables him to adopt an evidence-based approach to patient care.